SKULL FLAGS
Young Moussaillon! You can cease your activities immediately if you are not in possession of a Skull Flag . Have you ever seen a pirate without his flag? Of course not. So why would you, a modern-day pirate, be an exception to the rule?
OUR FLAGS WITH SKULLS  💀
Come join the crew with one of these many pirate flags to hang in a strategic place, to announce the color. True pirate sails solo as the saying goes, so be brave and go on an adventure too. Nowadays, piracy continues on the net. But it is also a real way of life. So adopt your favorite accessory now!
We offer you a wide range of flags in different sizes, styles and colors so that you can find the one that matches the environment you want to create. Don't underestimate the power of any of them. A  flag with a skull is not trivial. He imposes himself as the master of the place wherever he infiltrates. So be careful not to abuse his powers…  👊
THE ESSENTIAL PIRATE FLAG  🏴‍☠️
Stories and legends about pirates could not possibly exist without  pirate flags . This piece of fabric that plundering sailors proudly displayed on the highest mast of their boats must become your emblem. Display one of them on the most prestigious wall of your home and also feed on the strength of this symbol.
A  flag with a skull and crossbones is not a trivial symbol. The black background imposes its presence and directly indicates to your opponents who they have to deal with. Crossbones symbolize death. Some pirates collected the bones of their enemies to display them proudly on their ships. As a trophy of yesteryear, these bones can in turn become at your mercy if you take the first step towards them!
THE COLORS OF OUR MEXICAN SKULL FLAGS
The feast of the dead is today celebrated all over the world and is invading our culture in turn. Mexican skulls are  great to use as decorations and flags are no exception! Our designers are having a great time creating these new products and for your greatest happiness. 🏴‍☠️
If you are sensitive to spirituality, these extraordinary flags are made for you! Opting for a Mexican skull at home is a big step for happiness and prosperity. They protect you from the coming of the grim reaper and will make you a divine being ready to put all your energy into living the life of your dreams. If you're not sensitive to all that, don't panic, use them to decorate your interior and enjoy the show.
Light up the room of your choice with an incredible skuill lamp . Death will always be honored with you.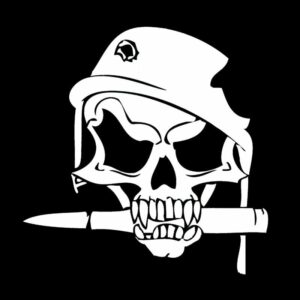 5 résultats affichés